Everyone knows what a dentist does, so why is dental marketing more important than ever? Many dental practices are finding out the answer to this question the hard way. Non-existent, or ineffective, marketing has led to many dental practices losing business to better-informed, Internet savvy competitors. Does this sound familiar? Don't worry. We're here to help you up your marketing game!
The point of marketing dentists is to raise awareness of your dental practice, and the services you offer. It's a great way to highlight your practice's strengths and unique selling points; ie the reasons why a patient should choose your practice over others in the area.
Here's an example. If you have an experienced periodontist, or orthodontist, on site, it makes sense to advertise their services. In this way, you can let potential customers know that as well as providing check-ups, fillings, and general dentistry products, you can also take on advanced gum disease referrals, and expertly straighten teeth.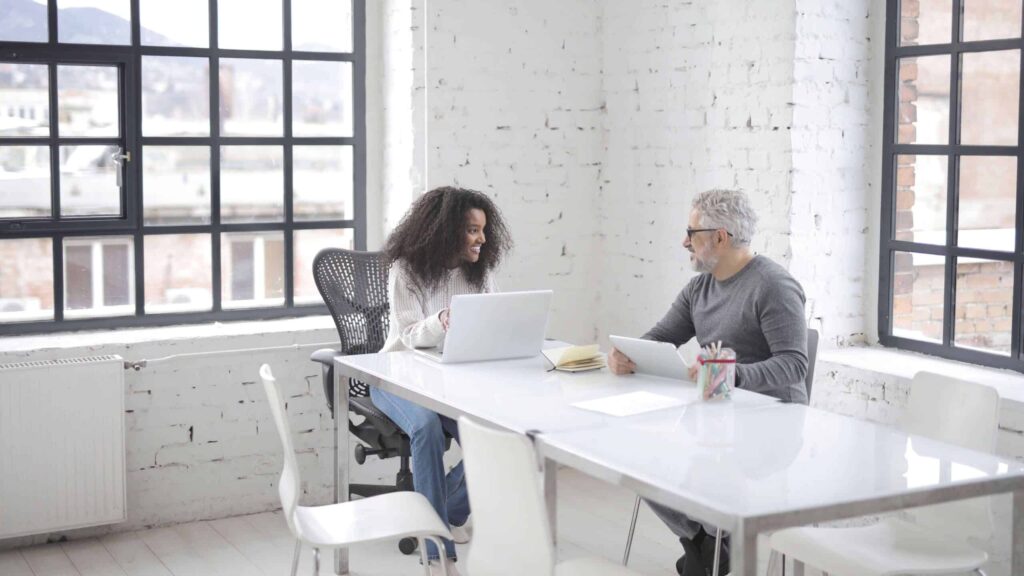 Another example. If you've recently spent money on cosmetic treatment training for your dentist, isn't it important to shout about it online? This would be a great way to guarantee a return on your investment – by effectively making sure the relevant demographic knows exactly what you can now offer? There's no need to send a sales team into the field, knocking on neighbourhood doors. Dental marketing does all the heavy lifting for you. It sends interested parties straight to your practice.
If your online presence consists of a combination of the training your dental team have had, your treatment range, and your glowing customer reviews, you'll quickly establish yourself as an authority in the dental industry, and a trusted dental practice, to more people. Consequently, the number of new patient enquiries you receive should increase dramatically.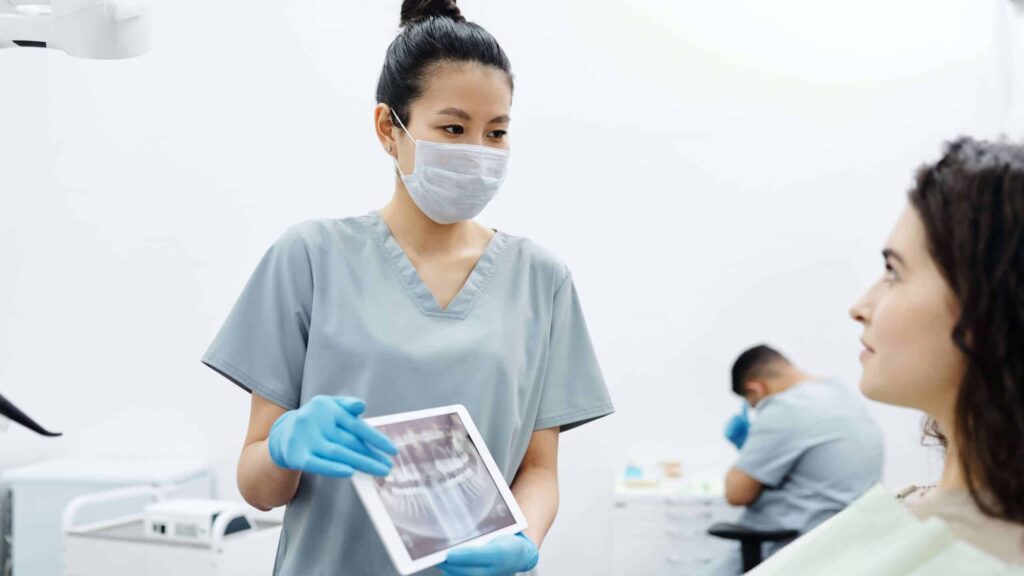 The 3 elements of dentistry marketing that will help you grow your business
1. Having a welcoming, informative, user-friendly website that pre-empts the many common treatment questions patients have is a good move. By providing answers to these questions, you'll not only prove that you have the professional knowledge and expertise to carry out the necessary dental work required by an individual, but also reassure nervous patients that they're in safe hands, and will be dealt with in a sensitive manner.
2. An engaging social media presence is also useful. It should prove to casual readers that you are not a faceless entity who doesn't care about customers. A warm, friendly vibe online, across social media platforms, can go along way to convincing potential clients that you're the best dental practice to provide their teeth whitening treatments and implants.
3. All successful dentistry marketing plans should include Google ads. Google ads will attract the attention of potential patients who would type 'dentist' into Google, but wouldn't necessarily look for the same info on social media.
Marketing dentists is a time-consuming job, especially given that providing a consistent social media presence is key to your success. If you'd like to up your dental marketing game with a view to supercharging your business, our expert team can help you. As the number one marketing agency in the dental sector, we are well placed to give your dental marketing a boost. Please get in touch.