Dentists suffer from bad press. Fact. This isn't new. It's a historical hang-up. Dentists are associated with toothache and then further pain when it comes to the tools used to deliver the treatment that will resolve the toothache! 
Dental anxiety is said to affect up to 50% of the population and in many cases, it causes people to delay making appointments, or even registering with a dental practice. Careful social media marketing for dentists can change all of this.
The 3 top advantages of having social media marketing for dental practices
1) You can humanise your brand
Your expert, friendly, welcoming team of experienced dentists does not consist solely of a faceless dental drill. Yet in some people's minds, this is what they see. Not only can you provide them with the information they're missing about a particular treatment (probably a big factor in their dental anxiety), but you can also introduce your team. Give your patients, and potential patients, the chance to get to know who you all are through your dental social media posts.
It's nice for your patients to recognise Jill, your receptionist, who likes cats and chocolate, as they step into your clinic for the first time. It's great for them to know exactly what's going to happen when they visit Susie, the hygienist, for an annual check-up. And as for Dr Neil, who has worked in orthodontics for 20 years – he's the reason your new patient made the appointment in the first place. They felt Neil could be trusted with straightening their teeth. They felt he had the authority to do a good job. They felt like they knew him before they'd even got up the courage to decide to have braces. 
These are just examples of course, but your team will bring unique benefits to their patients. To neglect to advertise these benefits is to neglect to grow your customer base. Helping potential patients get to know your wonderful team, puts you a step ahead of your competitors.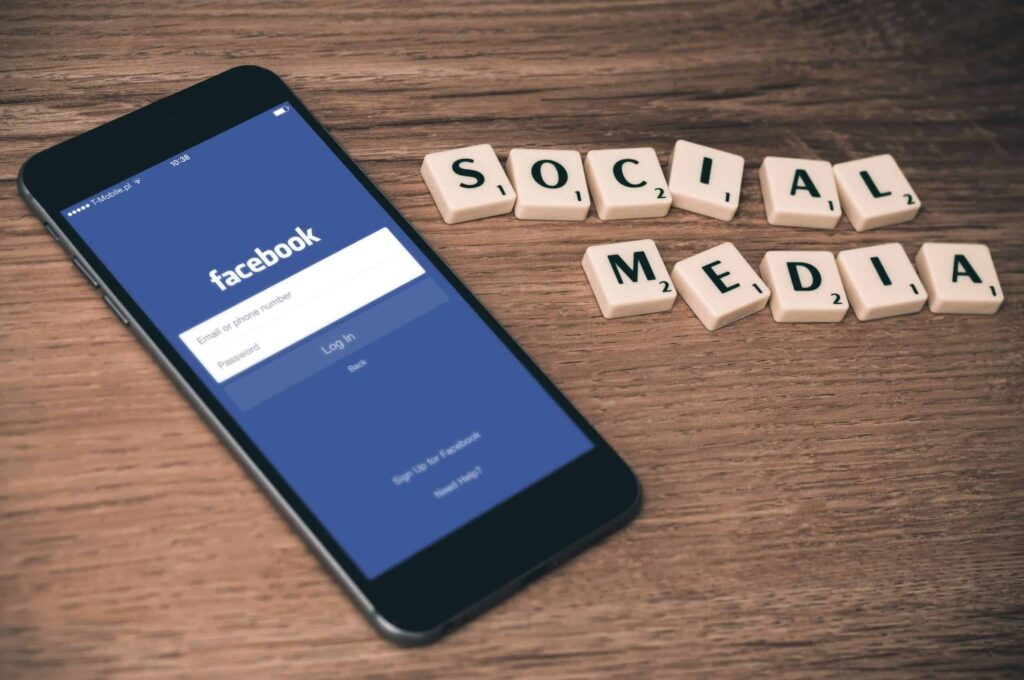 2) Upselling
How many of your existing patients visit you once or twice annually for a check up and have no idea about any of the cosmetic treatments you offer? If you don't have an active dental social media presence, probably a lot of them! Dental websites, however stylish and informative they might be, are not regarded as something to be read during your leisure time. Social media on the other hand….
You can use your posts to reach out to existing customers and tell them about services they might like. It's an easy sell, because the hard part is already done. They trust you. They're registered with you. They're happy to visit your practice and receive treatment. So why not promote your cosmetic treatments range to them too! It's almost too easy to give your monthly sales a boost in this way! If you've not heard of the 80/20 rule Google it now!
3) Gain new patients
Social media marketing for dentists offers many different opportunities for you to grow your customer base. Your posts will drive traffic to your website, giving you a boost in Google, and making you more likely to be the dental practice people land on when they search for dentists in your area.
The sharing of posts allows your readers to share treatments with their friends; non-followers of your account, who otherwise wouldn't have known about you. And social media advertising will reach an even wider, but just as interested audience.
The only thing standing between you and a dramatic increase in your brand awareness and sales, is your competence when it comes to social media. How good are you at getting results? Do you have the time required to commit to doing it right? If the answer to either of these questions is no, then why not consider outsourcing your dental social media to the experts.
We have been successfully boosting the sales of dental practices through social media marketing for many years. We don't offer our services to anyone outside the dental and aesthetic industry, because that's our niche. It's what we know well, and why we're the UK's number 1 dental marketing company. Work smart, not hard, by hiring our team to take on your dental social media and get you the results you deserve.